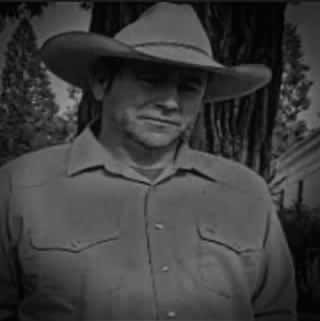 ---
Jerry Cox
Jerry Cox Lawyer Marc Angelucci Executed
Victimized by Mariposa County Judge Dana Walton
Jerry Cox was Framed and Railroaded by Mariposa County
A 46-year-old Mariposa man has been arrested on suspicion of raping a woman he met on a dating website for farmers, the Mariposa County Sheriff's Office reported Monday.
Jerry Cox is accused of holding the alleged victim against her will on Friday afternoon and sexually assaulting her, according to Kristi Mitchell, a sheriff's spokeswoman.
Authorities gave little information about the woman, saying only she was an adult from outside the county.
Cox remained in custody Monday at the Mariposa County Jail on suspicion of rape, false imprisonment, kidnapping and making criminal threats, all felonies. His bail was set at $500,000.
FULL STORY
A RANCHERS FIGHT TO RESTORE HIS NAME, REPUTATION, HOME, AND DREAM…
For the past 4 years, Jerry Cox has been living what can only be described as a nightmare. Falsely accused of rape, his name and face plastered as a rapist statewide, his dogs shot in cold blood, his home seized and placed into Receivership, , and publicly mocked by a local county Supervisor.It seems as if there is no end in sight sometimes, as the appointed receiver, (who has already been found guilty of fraud in other counties) has demanded close to $600k, for his services (?) and has decided that selling Jerry's home, his dream, for a pittance is the only answer. The presiding judge, who decides the fate of Jerry's home is the same Judge who presided over the false rape case.There are so many unanswered questions, and things that don't add up.
Despite it all, one can't help but admire the fortitude and optimism with which Mr Cox faces this. He shouldn't be facing this alone.
With public awareness, support, and knowledge, perhaps he can help others from going through the same. As far as the government is concerned, silence is consent. FULL STORY